Christian Dior turned back the clock for its latest runway show in Paris on Tuesday, as designer Maria Grazia Chiuri dipped into her childhood and teenage memories in Italy with 1970s-inspired looks.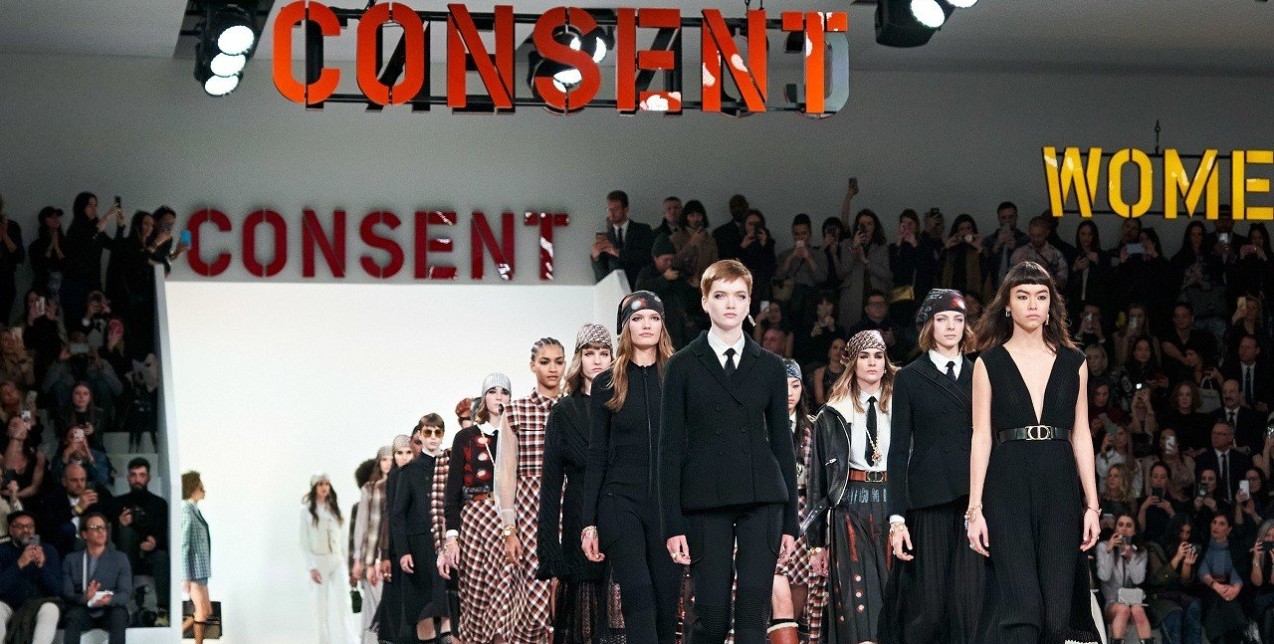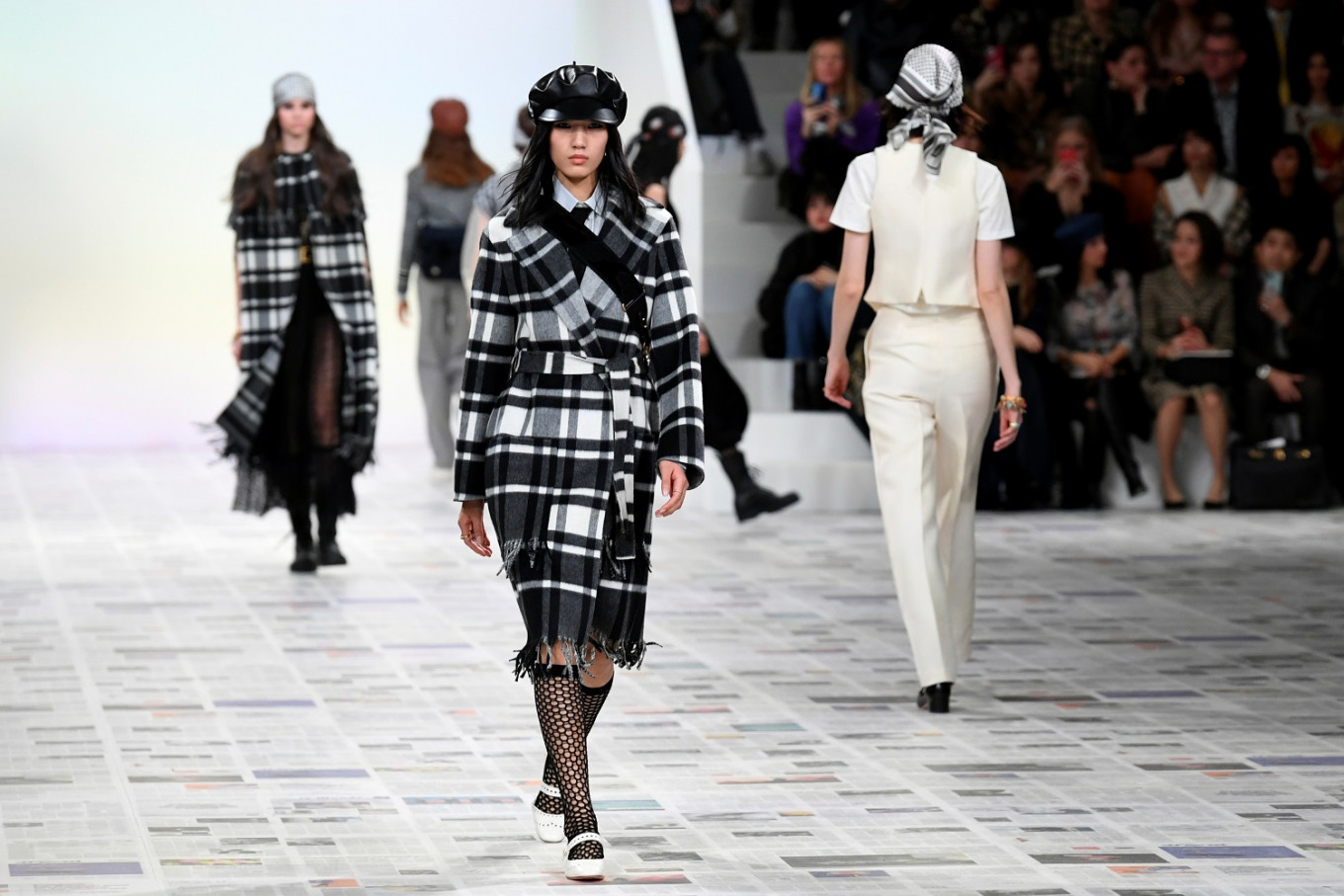 More illuminations read "Patriarchy kills love" and "Women's love is unpaid labour" in a show space conceived as a collaboration with Claire Fontaine, an art collective who take neon signs, a symbol of the most direct form of commerce, and subvert them by unexpected juxtaposition. The Dior collaboration "revolves around the performative use of language typical of non-reformist feminism", they explained.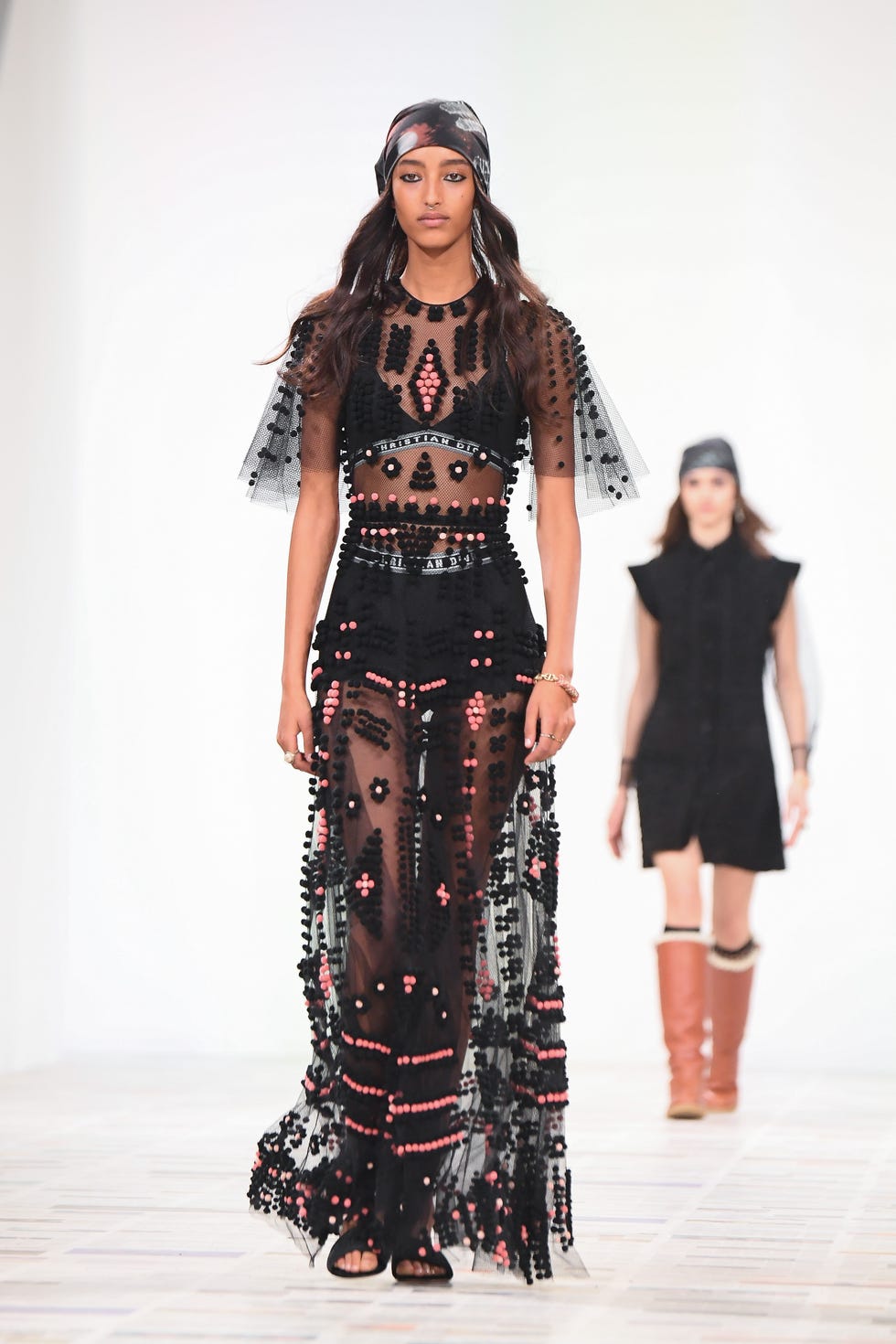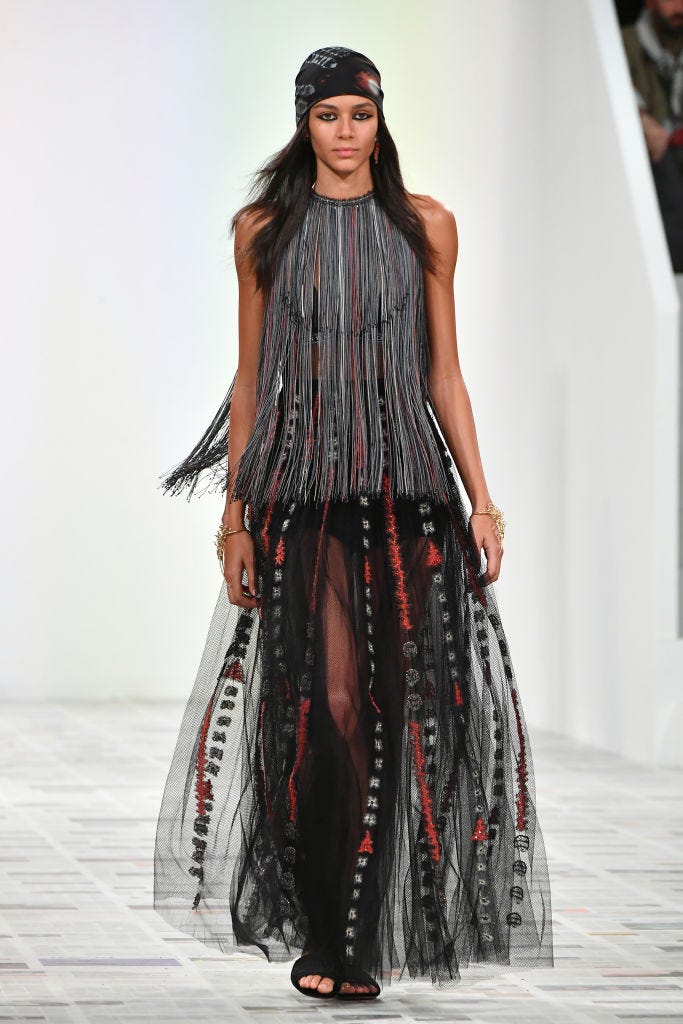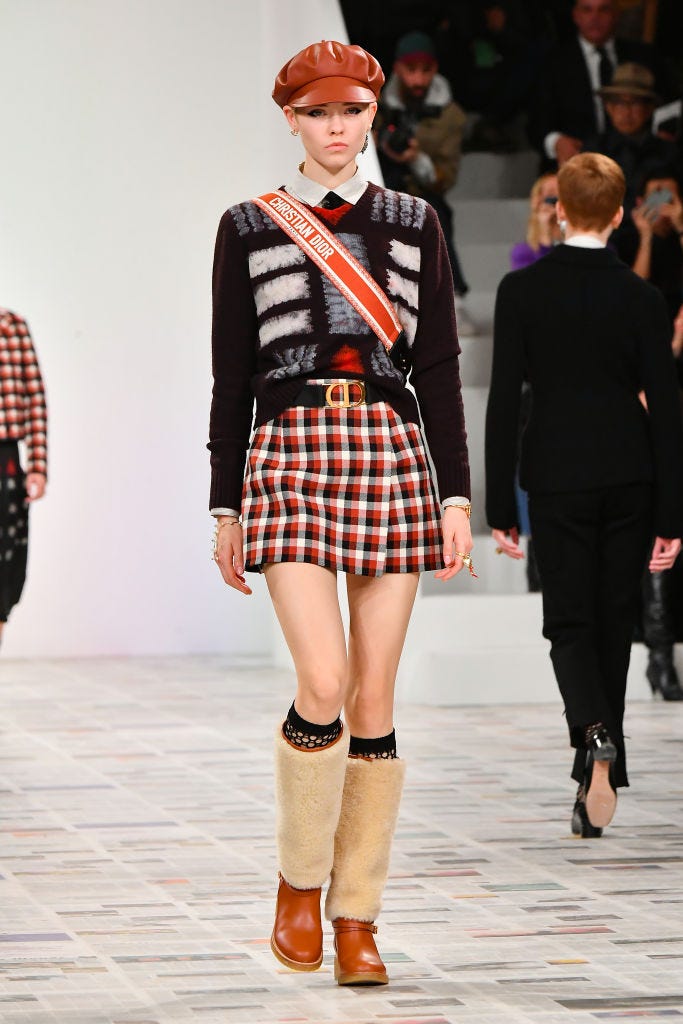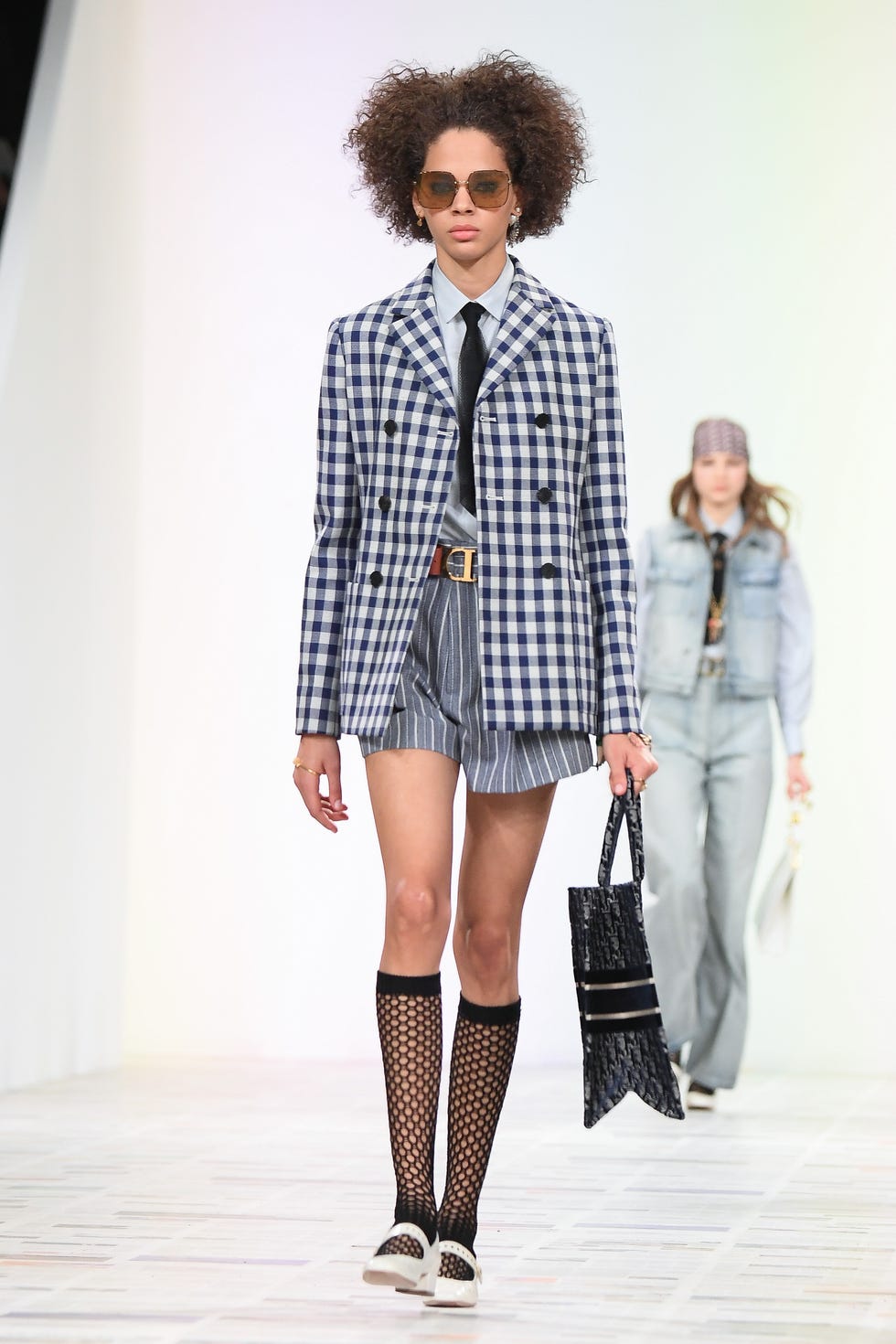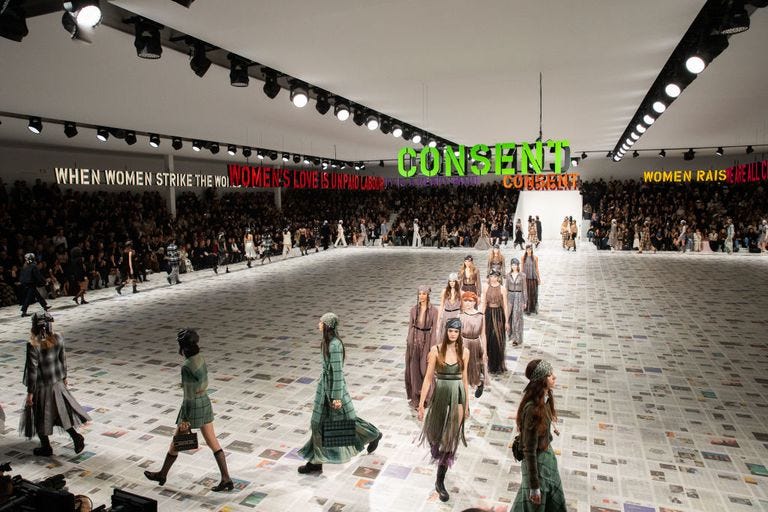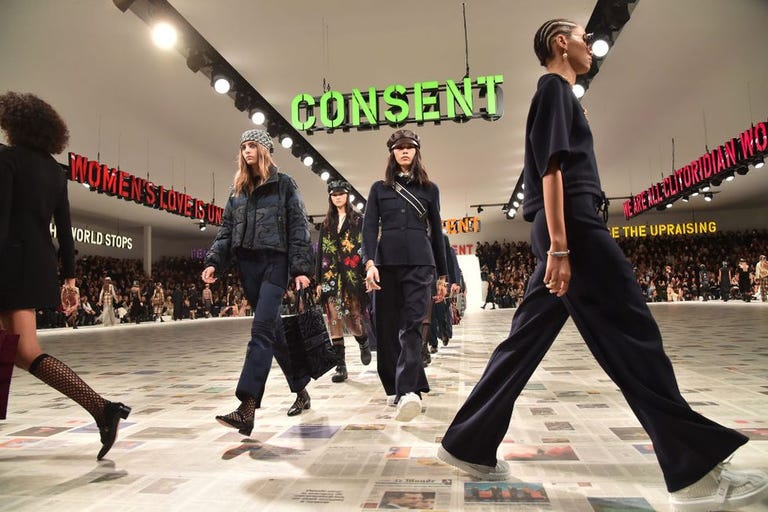 Models walked on a catwalk papered with pages from Le Monde newspaper, a detail inspired by a 1949 portrait of Henri Matisse by the Hungarian photographer Robert Capa of the artist drawing in his studio, the floor papered with newspapers. Claire Fontaine adopted the newspapered floor as a symbol of how the noise of the outside world affects the world of art.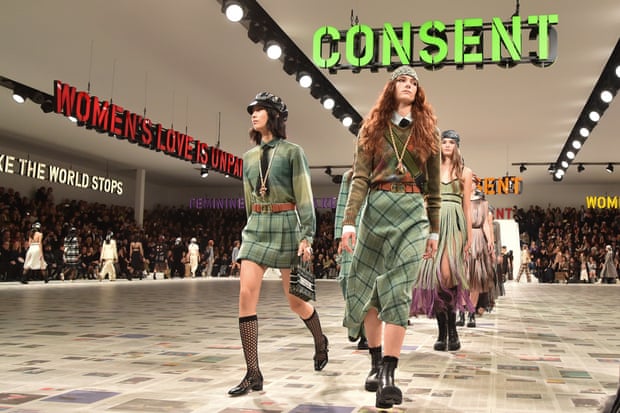 Maria Grazia Chiuri wears her politics on her sleeves, a sentiment that is reflected in her designs for Christian Dior. Throughout her tenure at the storied maison, she has done away with the fancifulness of her predecessors, instead creating collections that are grounded in reality and that comment on women's rights in a profound way. She continued this feminist streak for the fall 2020 season, erecting a makeshift venue at the Jardin des Tuileries that was filled with neon signs that read "Consent," "Women Raise the Upraising," "Patriarchy = Climate Emergency," and "Feminine Beauty Is A Ready-Made"—art works that were made by Claire Fontaine, a collective of feminist artists.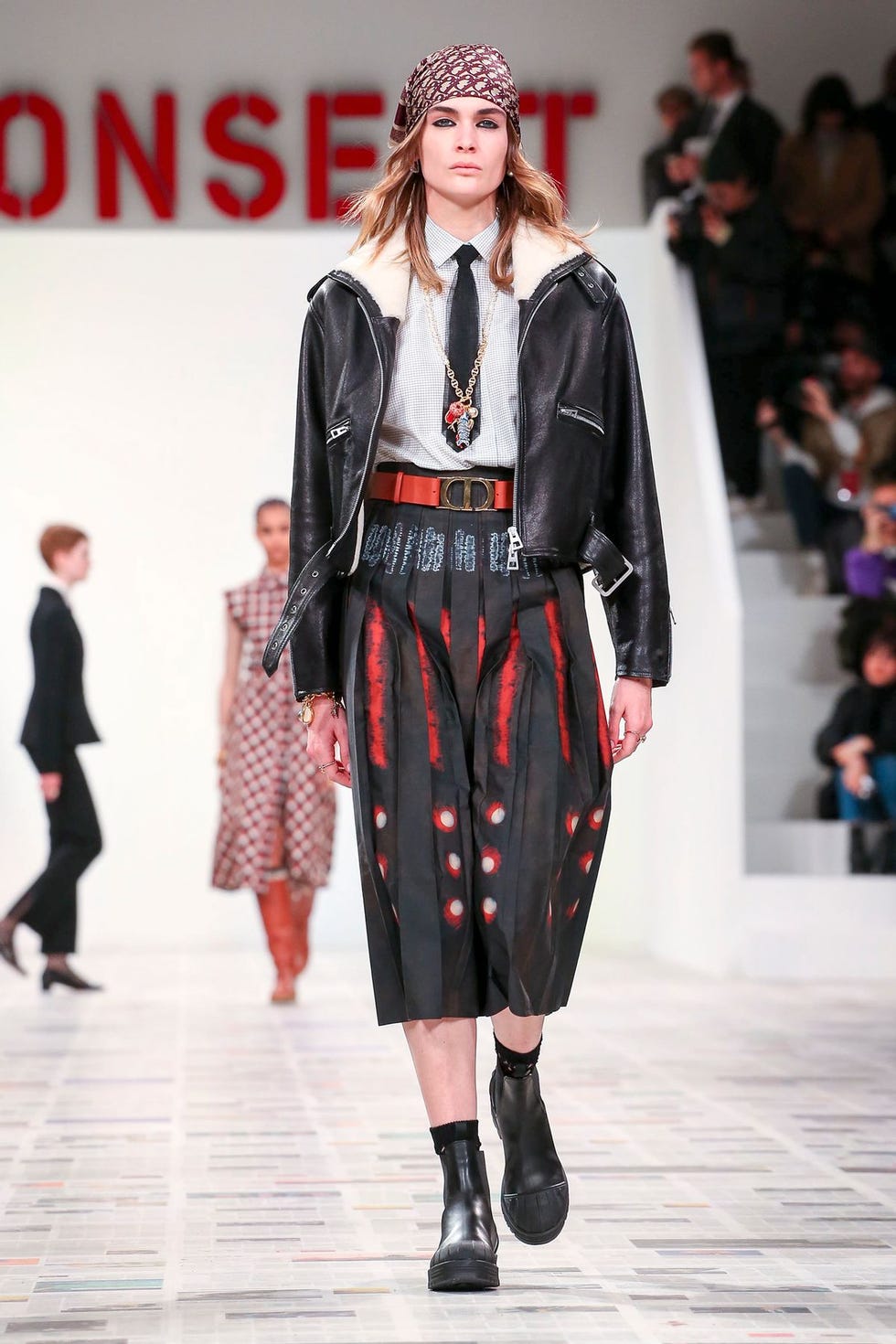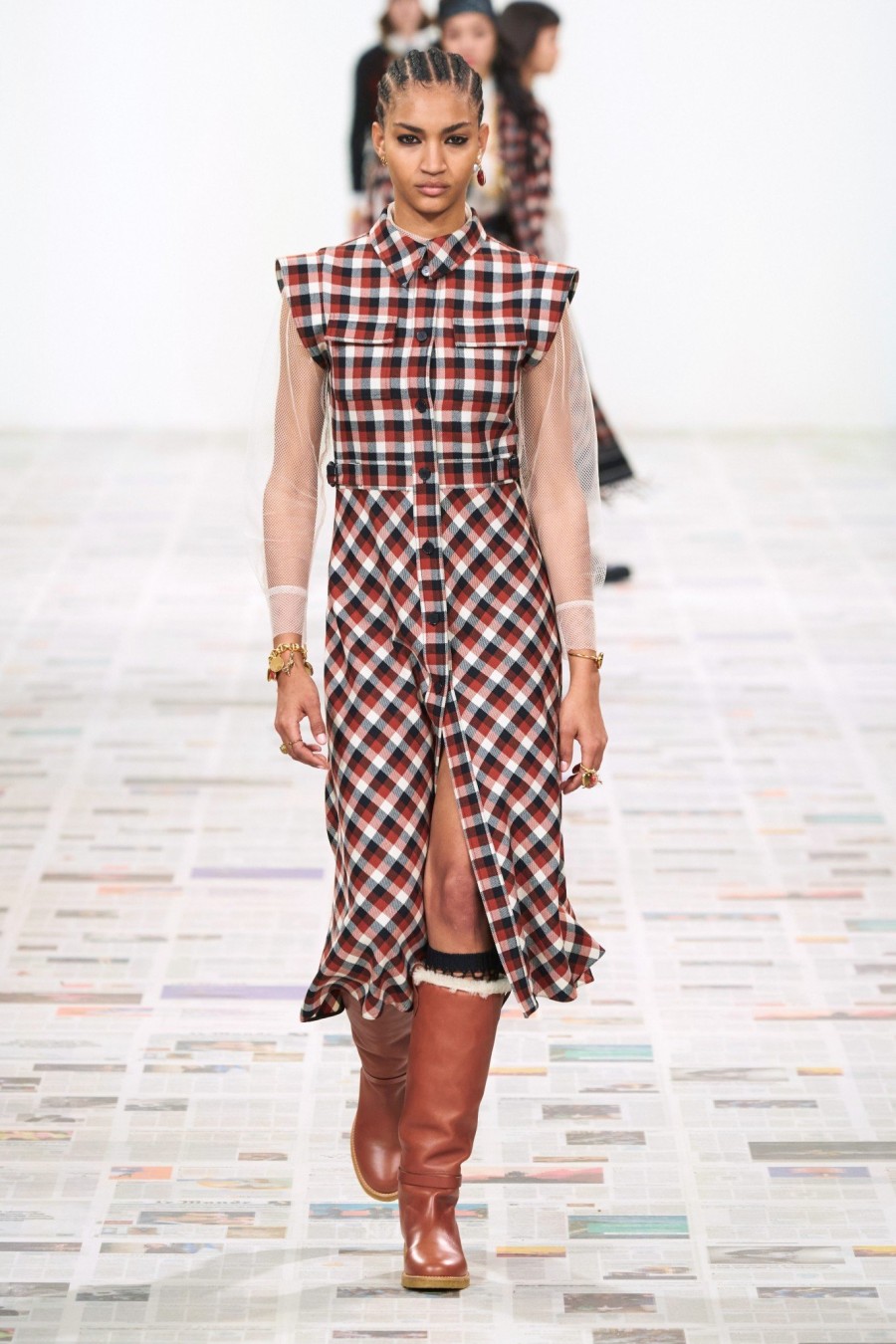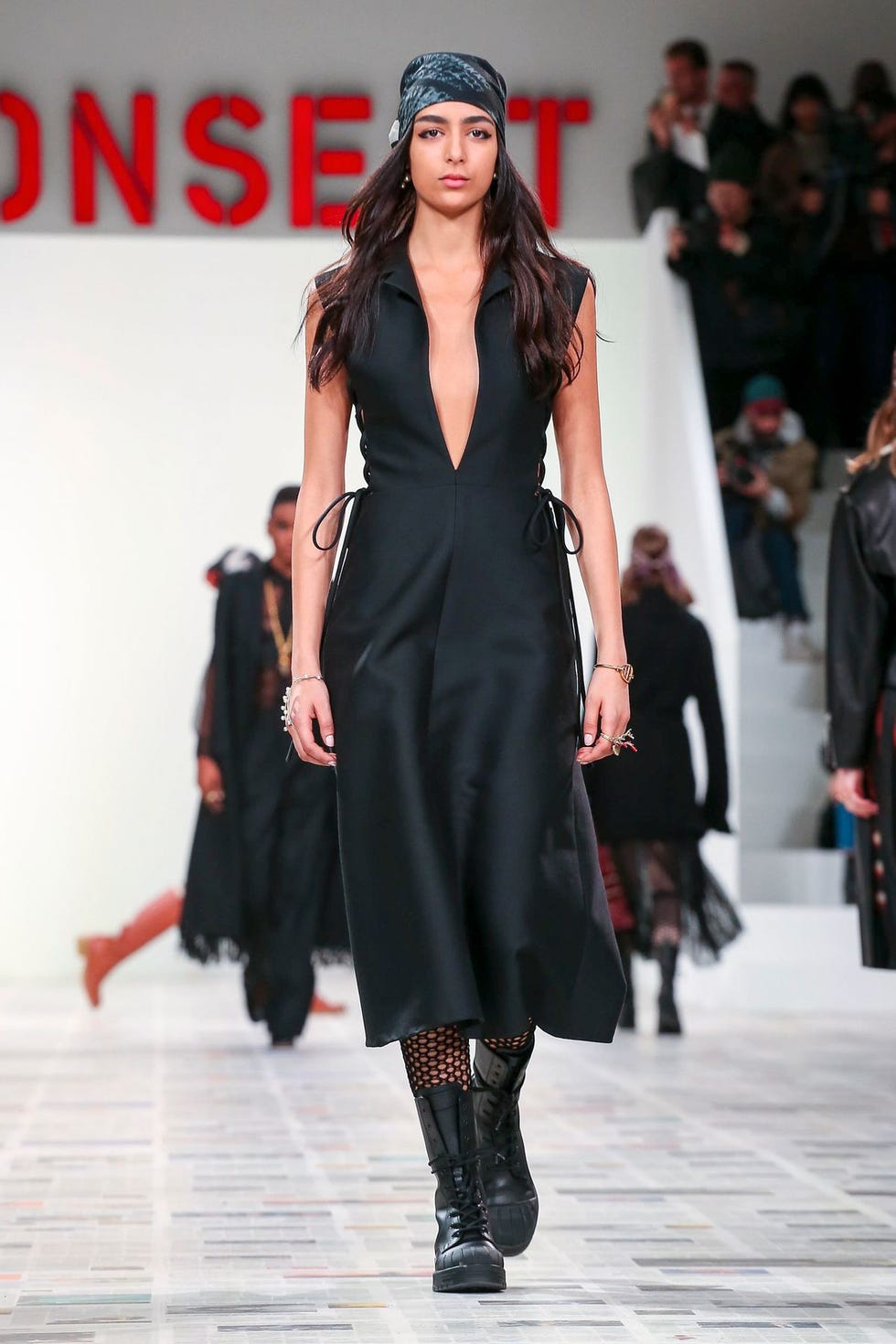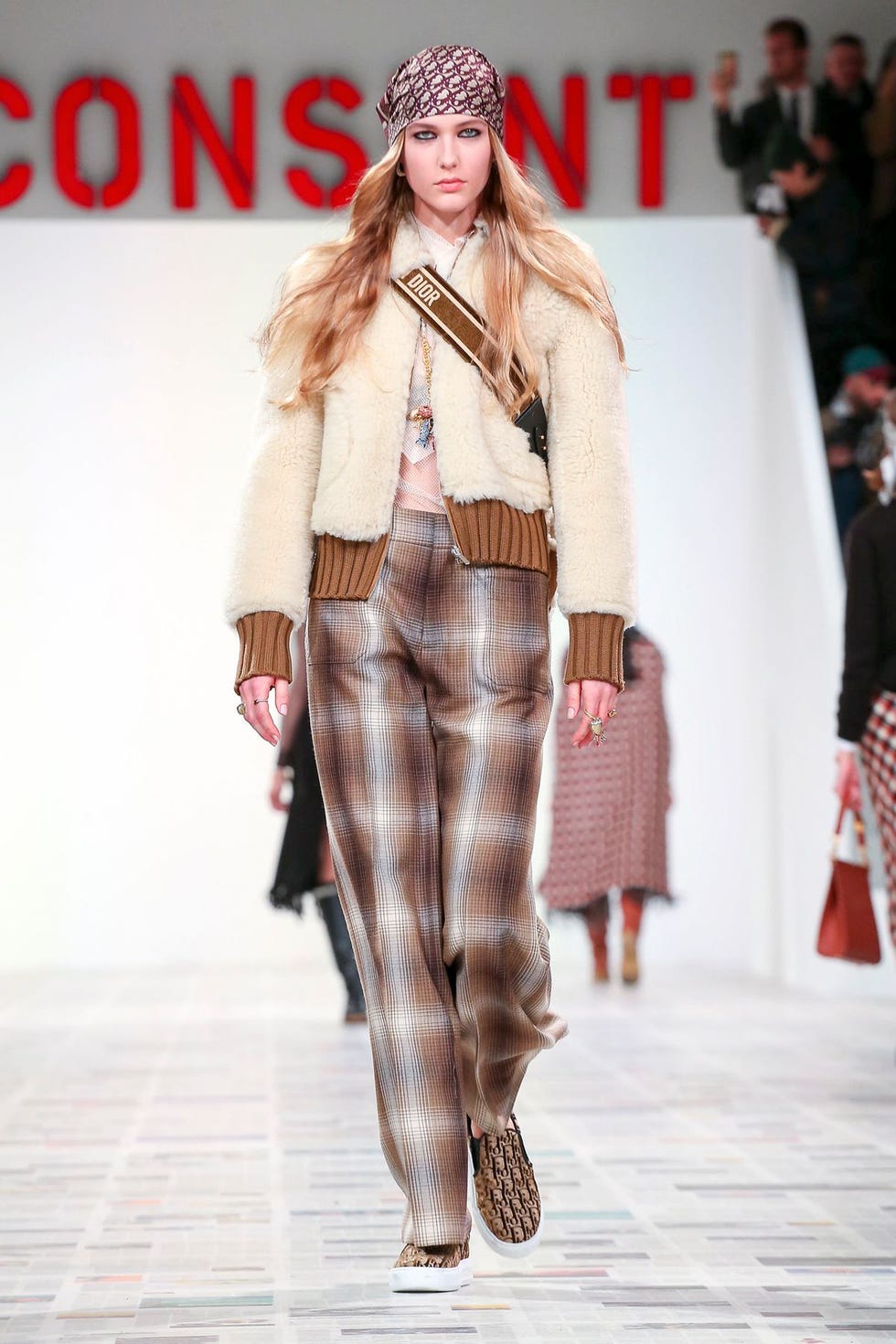 The lineup presented was equally as powerful, conveying fortitude and confidence through relaxed trousers, checkered suits, and diaphanous dresses paired with biker caps or bandanas, and flats boots or sneakers.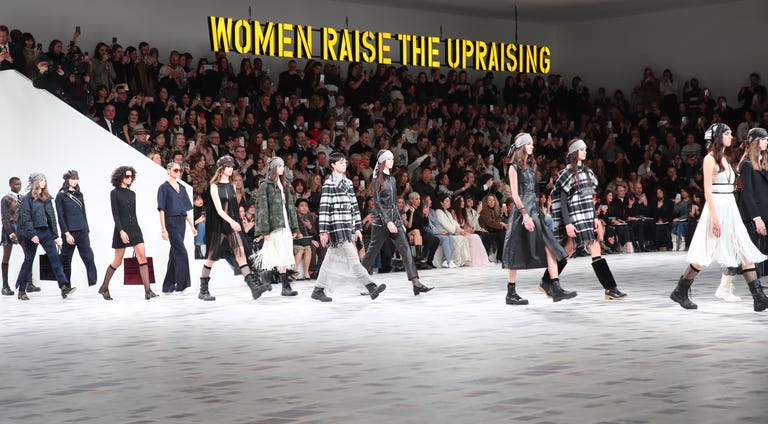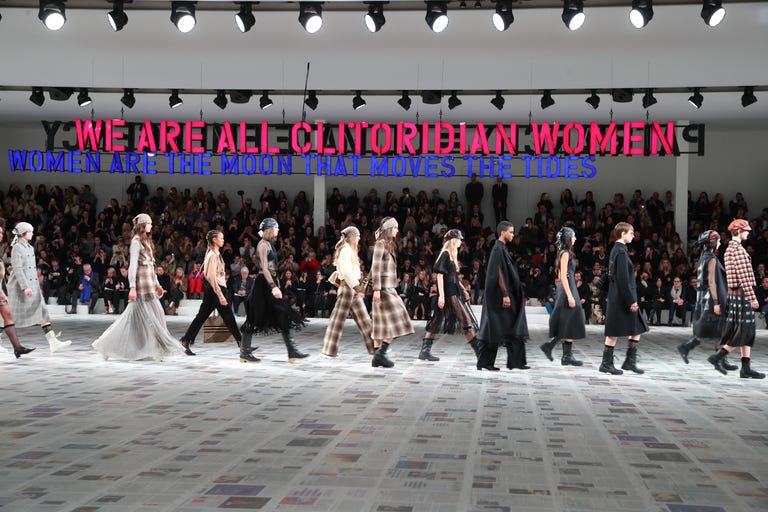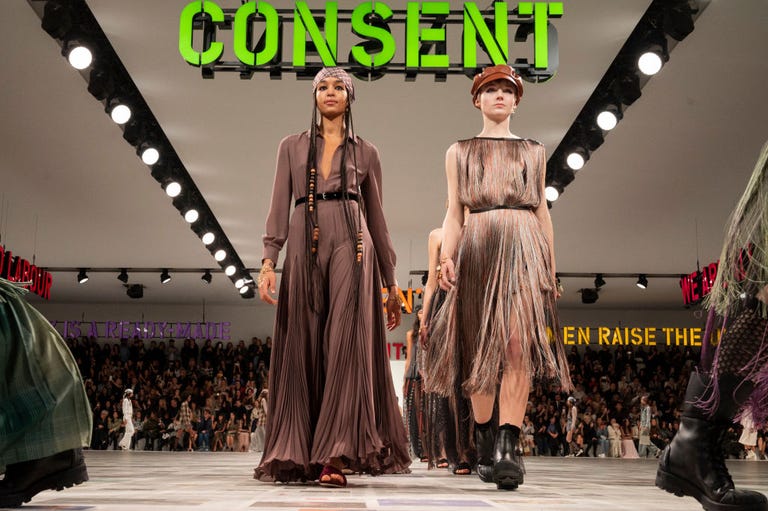 Don't forget to check out the official Dior website for more
"WE SHOULD ALL BE FEMINISTS"

-maria grazia chiuri