The temporary cafè in the heart of Milan's Brera district will stay open until July 18 in celebration of the Nespresso x Chiara Ferragni limited-edition collection.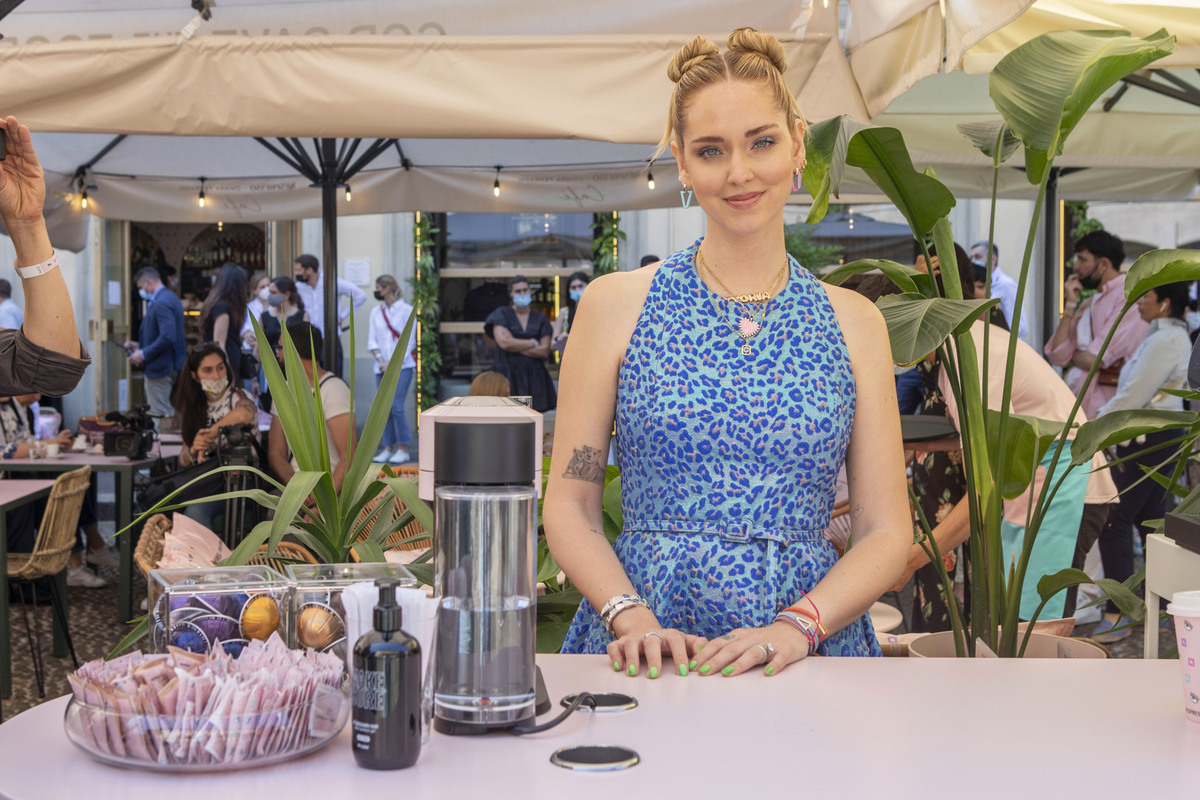 After taking over the worlds of fashion and beauty, Italian digital entrepreneur and influencer Chiara Ferragni is branching out via her latest partnership with coffee maker Nespresso.
The collaboration, which was unveiled on May 28 by Ferragni on her social media accounts, includes limited edition co-branded editions of the signature Vertuo and Essenza Mini coffee machines, Ferragni's favorite selection of traditional and Vertuo coffees, glass and travel mugs and the Aeroccino machine for at-home cappuccino making.
The collection was designed to retain the sophisticated aesthetic Nespresso is associated with but seen through the pop-flavored lens of Ferragni's personality. Covered in a baby pink shade, the collection is embellished with the Chiara Ferragni brand's signature eye emoji flanked by the Nespresso logo.
In celebration of the capsule, Milan's Piazza del Carmine in the arty Brera district got its share of the Ferragni treatment, as a temporary pop-up café opened its doors on Thursday taking over hip restaurant God Save the Food.
The location, decked in pink co-branded wallpaper and decorated with gray sofas and branded cushions bearing the eye emoji and Nespresso logos, will stay open until July 18. The venue's outdoor space was also refurbished Ferragni-style, with rattan chairs and sofas as well as vases of greenery, in addition to a coffee-to-go station for takeaway service.